Is the Market Crashing? Here Are the Facts
Posted by Ryan Haley on Sunday, July 3, 2022 at 9:21 AM
By Ryan Haley / July 3, 2022
Comment
There's no doubt that we are seeing a shift in the housing market. It's all over the news.
But while existing home sales are down, we need to put that into context. Ryan Haley explains it in the video above.
Here's a look at existing home sales going all the way back to 2017, including the most recent forecasts for this year.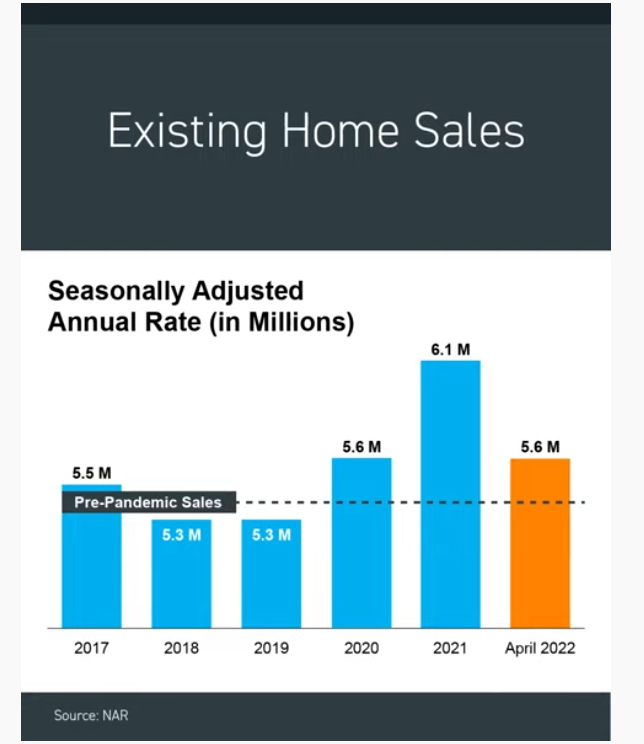 If you look at this, a couple of things stand out. First of all, 2021 was an incredible year for the housing market. We actually hit a 15-year high in existing home sales.
The second thing you should notice is that the orange bar for this year's forecast shows sales are returning to where they were pre-pandemic.
Here's why it is important…
The media talks about how the market is crashing or the boom is over, when in fact, we're just heading back to where we were before the health crisis. Don't forget those were extremely strong years for real estate.
It's important to keep yourself educated on topics like this, so you feel as confident as possible when you're ready to buy or sell a home.