Ryan Haley's November 2020 Market Report
Posted by Ryan Haley on Tuesday, November 24, 2020 at 2:54 PM
By Ryan Haley / November 24, 2020
Comment
Ryan Haley, broker and owner of Atlantic Shores Sotheby's International Realty, shares his views about the Ocean City real estate market and what to expect in the coming months.
What's going on in the real estate market in Ocean City and the rest of the country?
As the weather starts to get cooler in November, Ocean City is not seeing as many people at the beach. However, the real estate market is still seeing lots of activities.
Many are coming to Ocean City during weekends to secure a property, some aiming to use that property for their COVID escape over the winter and have it ready for springtime and summer.
October Real Estate Market in Ocean City
The real estate market in Ocean City is continuously doing well.
In October 2020, there were 207 new listings in the market and the inventory was down 6.5%. New pending sales were at 237 properties in October which translates to a year-to-date increase of 28.6%. There were 216 closed sales which means a 24.1% increase YTD.
As a result, the median sales price went up to $300,000, a 7.1% increase over October 2019 and 5.7% increase YTD.
Key Metrics for the Country
Across the nation, the number of showings, purchase applications, pending transactions, existing home sales, and new home sales all experienced increases. However, existing home inventory and new home inventory saw significant declines.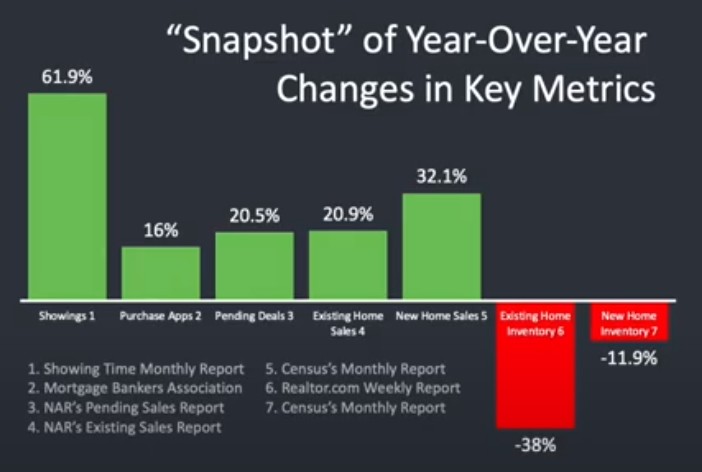 The decline in new home construction is not as high as that of existing home inventory mainly because builders' confidence is extremely high.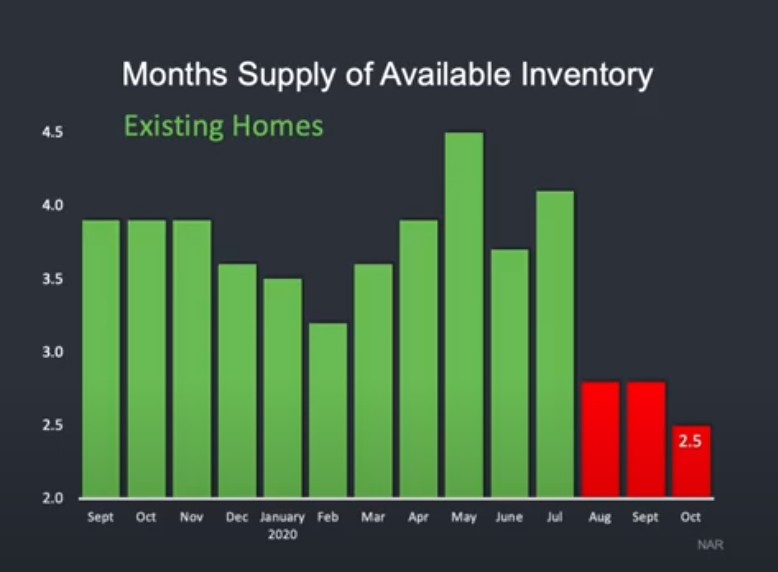 Inventory throughout the country in October is the lowest by far at 2.5 months of supply, despite an increase in the number of new listings. This is driven by the demand that is outpacing supply, mainly due to record-low interest rates.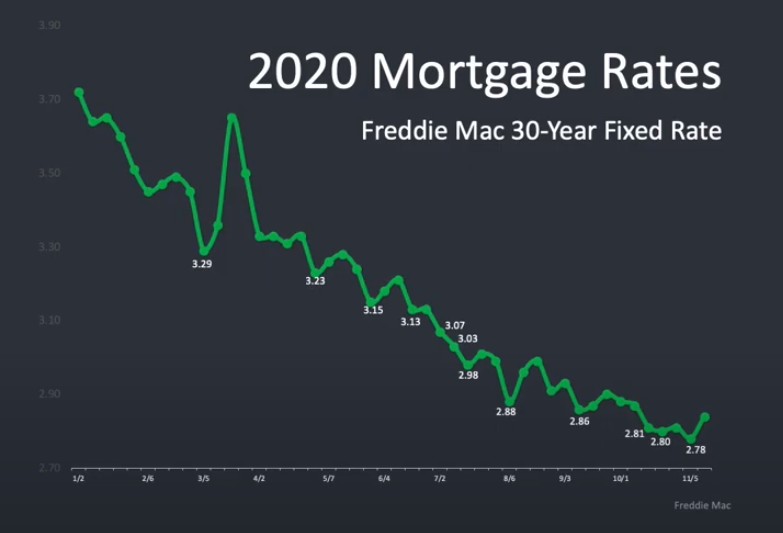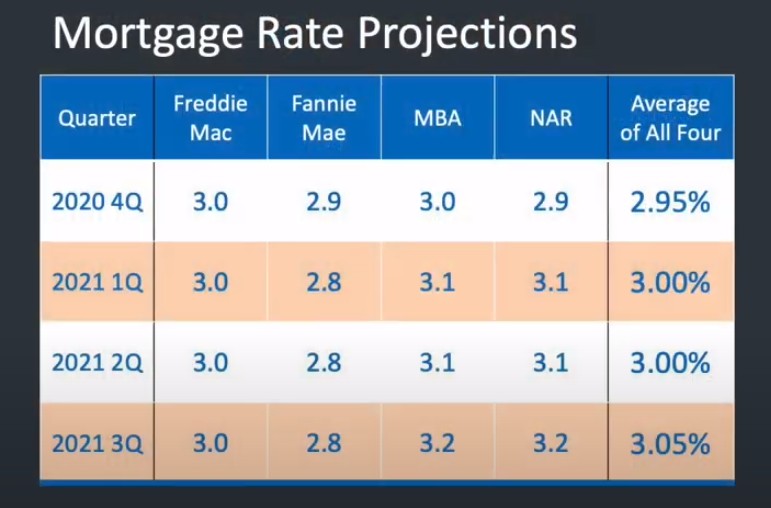 The market is starting to see interest rates go up as the economy starts to improve. However, the current low-interest rates are extremely favorable to buyers as properties become more affordable.