Thinking About Pressing Pause on Home Buying? Here's What the Experts Have to Say
Posted by Ryan Haley on Sunday, July 3, 2022 at 6:24 AM
By Ryan Haley / July 3, 2022
Comment
Thinking of pressing 'Pause' on your home buying plans in hopes that you'll get a better deal if you hold off for a bit?
Ryan Haley explains why this may not be a good idea.
Experts are actually saying prices will continue rising, meaning that it will cost you more if you wait.
Here is a look at where home prices are projected to head.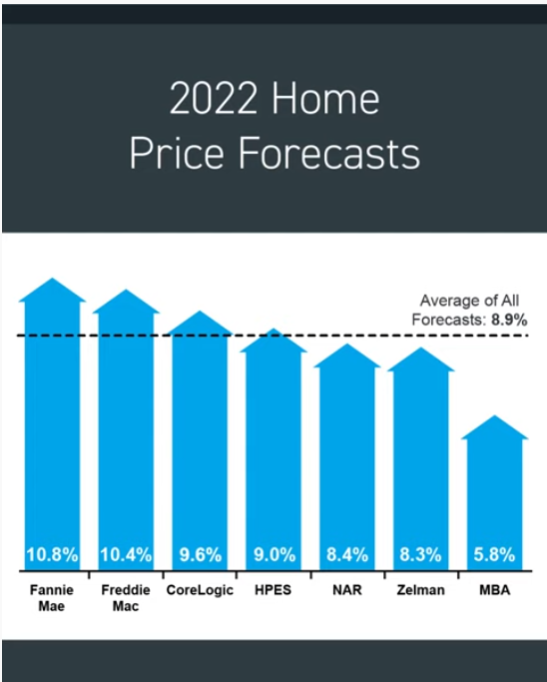 What you're looking at here are the latest home price forecasts from seven industry leaders. Each bar shows how much these experts project home values will appreciate this year.
When you look at them all together, the dotted line shows that the average rate of appreciation is about 8.9.
No Decline in Prices
The big takeaway here is none of them are calling for a decline in prices. There simply aren't enough homes on the market for that to happen. Instead, prices will continue climbing just at a more moderate pace than what we've seen over the past two years.
If you're ready to make a move, let's talk. We'll give you the latest info on how this is playing out in our local market here, so you can make the best decision possible when it comes to buying a home.