This Common Mistake Will Hurt Your Success In Real Estate
Posted by Ryan Haley on Tuesday, September 28, 2021 at 4:21 PM
By Ryan Haley / September 28, 2021
Comment
Why is it that some real estate agents, as soon as they get into business and have a bit of success, see that success quickly fade away?
Real estate agents, whether they're just starting out or have spent years in the business, usually make a common mistake that hurt their success in real estate.
Ryan Haley, broker and owner of Atlantic Shores Sotheby's International Realty, discusses this usual mistake that agents need to rectify.
As Ryan mentioned before, one of the things that most new real estate agents do when they start their business is to tell the world that they are now in real estate. They start out super excited and motivated, having completed licensing school and passing the test. They would call their sphere of influence—their friends and family members— to tell them that they are in business.
But one of the reasons that they fail down the road is, after all that excitement, they stop telling people. Eventually, they no longer contact their database and their sphere of influence. This is a problem that happens with many real estates—those who are brand new, those six months in the business, and even those 10 years in the business.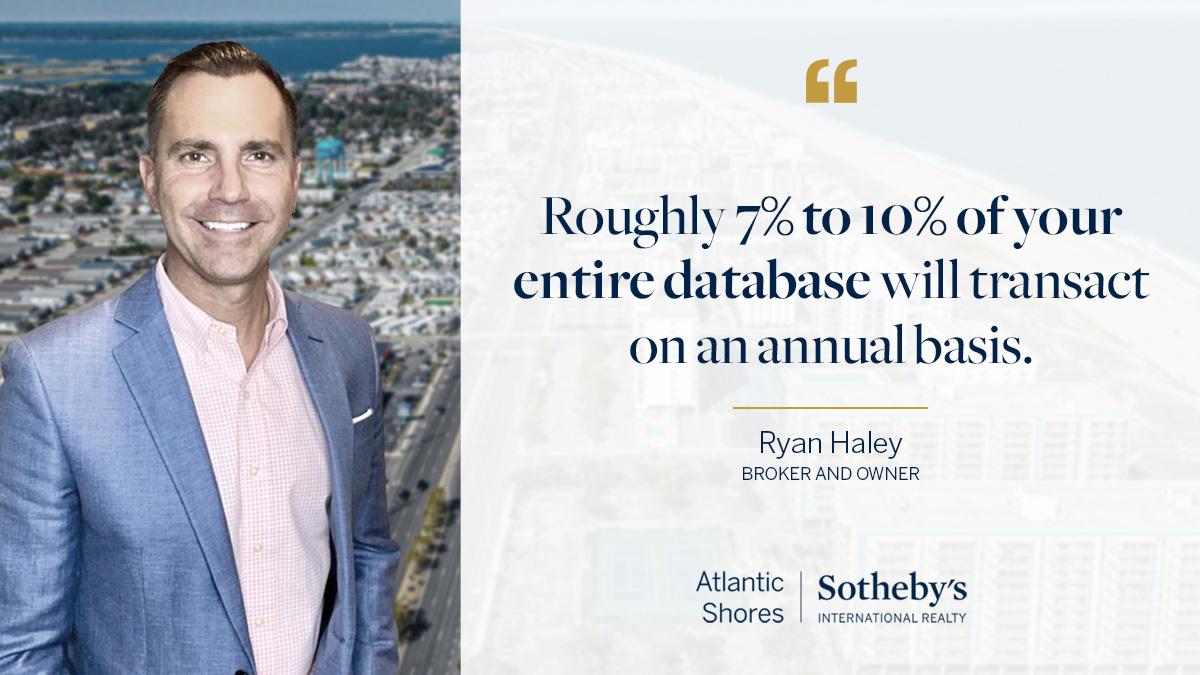 Continuously contacting your sphere of influence is one of the things that people forget to do and/or no longer want to do, but is a sure way of continuing to gain success.